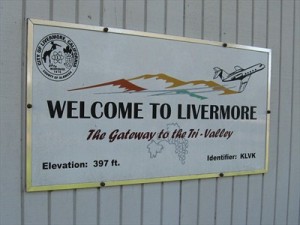 Livermore is a beautiful city that is located in the state of California in Alameda County. Situated on the eastern edge of California's San Francisco Bay area it is currently home to an estimated 82,039 people. Residents in this city can enjoy visits to the Lawrence Livermore National Laboratory or travel down to the south side to wander among the many vineyards that have been developed near Ruby Hill. With the city recently re-developing its downtown district to include the areas of Amador and San Ramon Valleys, this tri-valley is going to be in much need of the reliable heating and cooling services that Ok. Heating and Air Conditioning can supply.
HVAC Contractors in Livermore
It is important for home owners to have energy saving and efficient service options for their heating and air conditioning needs. This is where we come in. At OK Heating and Air Conditioning, we are offering every resident in the Livermore area to have the opportunity to benefit from a properly functioning HVAC unit. It doesn't matter whether you have a furnace, boiler system, central or any other option; we are here to provide you with an experience you will benefit from for a long time. With our 36+ years of experience in the business, we are confident in our knowledge and skills to provide you with any service option you need.
Livermore residents have access to the three main areas of service that we provide:
Heating and Air Conditioning Repairs
We pride ourselves on our repair service. We are always prompt with our arrival and make sure we do not leave until every necessary repair is taken care of to your satisfaction. We understand the importance of having adequate heating and air conditioning for your home and our service technicians will have your Bryant units running efficiently in no time.
Heating and Air Conditioning Service
It is important that every home owner should have their unit cleaned and maintained on a regular basis and as part of our service agreements; we come to your home two times a year to ensure that everything is running the way it should be. All you need to do is simply give us a call so we can schedule an appointment for our trained technician to come out and help you out.
Heating and Air Conditioning Installation
Sometimes a unit needs to be replaced because it cannot be repaired. With the high efficiency Bryant systems that we provide, you can start saving money right away with lower energy bills and enjoy better control of your indoor environment whether it is more warmth you require or a little more cooling.
Don't hesitate to call us today and see how we can help you find the right service agreement that will have your home feeling nice and cozy no matter what time of year it may be.