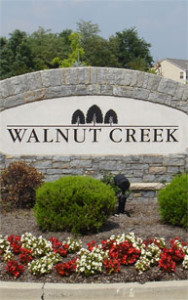 For the best HVAC company in Walnut Creek then you need to give Ok Heating and Air a call.
Walnut Creek, CA is a beautiful city 26 kilometers east of Oakland in the East Bay region of the San Francisco Bay area. A smaller city than neighbouring Concord, Livermore, and Pleasanton, the total population is estimated at 65,211 people. There is plenty of entertainment to be found in this city as it serves as a central hub for all neighbouring cities within the central Contra Costa County. It is easy access due to many interlocking highways that run from Sacramento and San Jose along with Francisco/Oakland. Due to all of the activity that goes on daily in this city, both residents and commercial businesses are in need of dependable heating and air conditioning service.
The Heating and Air Conditioning Services Walnut Creek Residents Need
Ok Heating & Air Conditioning has been serving this community faithfully for over 36 years and has built up a solid reputation for being reliable and dependable for any of your home and business needs. We believe that everyone should be able to benefit from a properly functioning HVAC unit. We have experience dealing with boiler systems, furnace issues, and central air systems so no matter what you have in your home; we can offer you the service you need.
Walnut Creek residents have full access to our three main areas of service. We can help you with:
Heating and Air Conditioning Installation
If you have a unit that will no longer function and we deem it cannot be fixed, we will set you up with an efficient new Bryant unit for your air conditioning or heating needs. With these units you will enjoy saving more money on your energy bill each month as well as have easy access to controlling the temperature for either warm or cool settings.
Heating and Air Conditioning Repairs
Taking proper care of our customers is our number one concern. We pride ourselves on being prompt with our arrival and will not leave your home until you are completely satisfied with the way your unit is running. We understand how important it is for a family to have adequate heat and cool air when the weather demands it. With our knowledgeable and skilled technicians, you can rest assured that your Bryant unit will be up and running efficiently again in now time.
Heating and Air Conditioning Maintenance
In order for your units to keep running effectively, they need to be cleaned and maintained. As part of our service agreement, we will come to your home before winter and summer to ensure that your heating and air conditioning systems are ready to do their job and keep you comfortable regardless of the weather outside. When you are ready for us to come out, simply give us a call and we will book an appointment that is convenient for you.
We are here for you any time you need us! Why not give us a call today and find out more about our service packages and let us know how we can assist you?