Winter is finally here, and the holidays are just around the corner! Though your heating system may be the last thing on your mind, it sure comes in handy on those colder winter nights when you and your family are trying to stay comfortable. One of the best ways to avoid common winter HVAC issues and keep your home comfort system running smoothly year-round is to stay up-to-date with routine HVAC maintenance. Read on to find out why maintenance is so important for your heating and cooling system.
How HVAC Maintenance Can Help You this Holiday Season
Though your HVAC system may not be on your gift list this year, there is something that you can do to help your system stay in tip top shape all year round. Below, we'll give you the top reasons that you need to keep up with your HVAC maintenance this holiday season and beyond.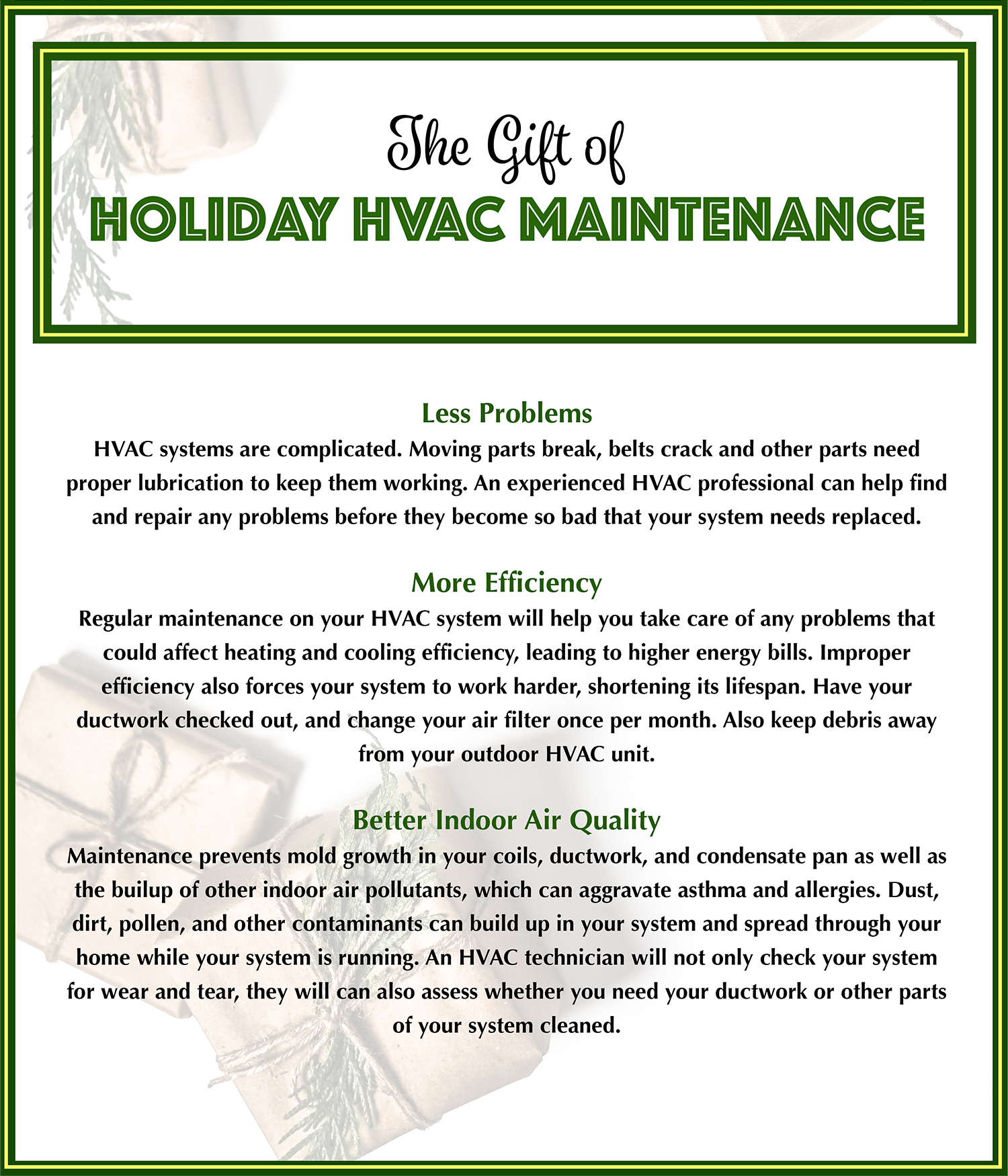 The Benefits of HVAC Service Agreements
At O.K. Heating and Air, we are always looking for ways to help our customers save money while maintaining their home comfort. Our HVAC maintenance agreements are just the solution! With an HVAC service agreement, you can save money on your annual HVAC maintenance visits and save a little cash in the process.
To find out more about our service agreements or to schedule a winter HVAC tune-up, contact us today: (925) 337-8319.