When you own a home, improvements are inevitable. Whether they are upgrades to outdated features or unexpected necessary repairs, making and sticking to a budget is an essential part of any home improvement plan.
Home Improvement Planning Made Easy
Even though the idea of home improvement budget planning can seem a touch overwhelming, it doesn't have to be. Before you begin renovating your kitchen or adding a bathroom addition, have a look at our budget planning suggestions that can help you make wiser choices for a larger return on investment.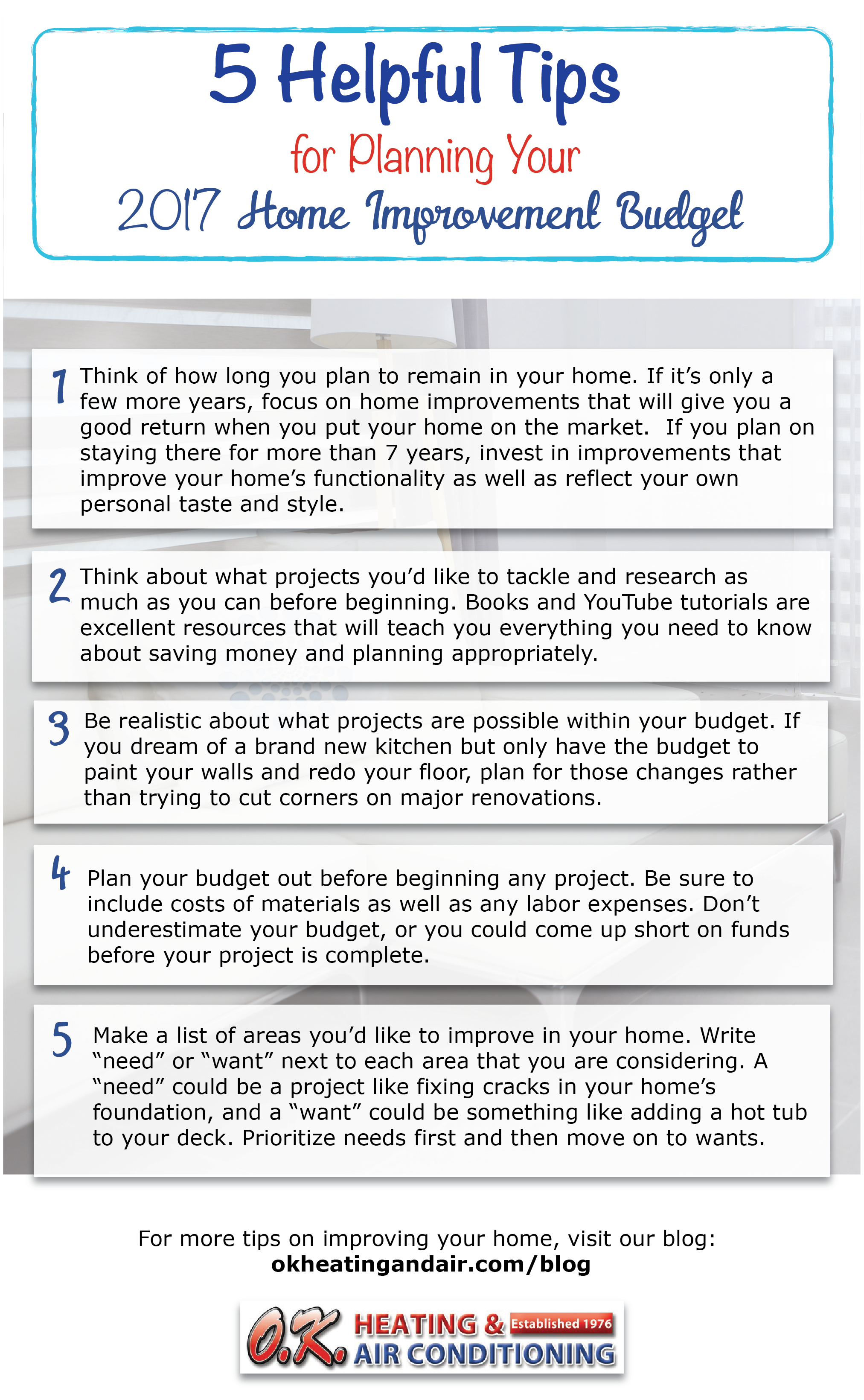 For more ways to save, consider your energy bills. Call us today for more information on how we can save you money on your yearly heating and cooling expenses by installing an energy efficient HVAC system: (925) 371-2665