As sweat evaporates, it cools you down and lowers your body temperature. However, if the air around you is already saturated with water vapor, sweat doesn't evaporate as much or as quickly. This is why humid days make you feel hot and sticky. Humidity is a measure of how much moisture is in the air, and high levels of it can make scorching summer days unbearable.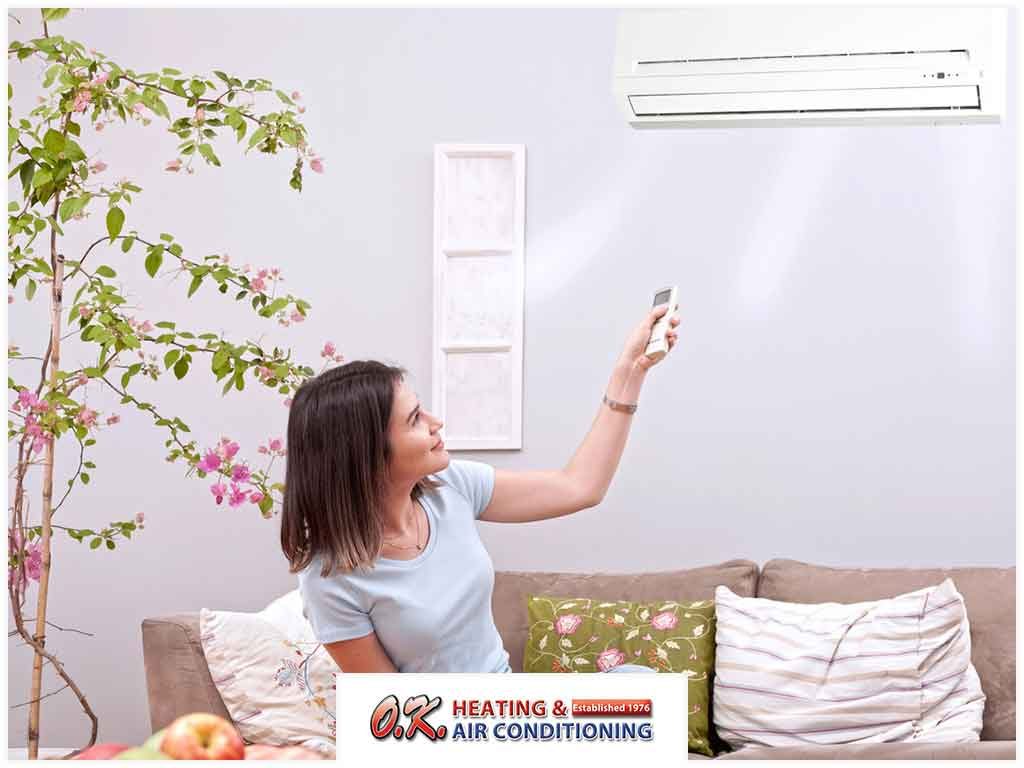 Keeping your home's RH— that is, relative humidity— levels under control is part of keeping your home comfortable. Here are a few of our best tips on managing humidity from our indoor air quality experts at OK Heating.
Keep Your Home Airtight
Your air conditioning unit is designed to maintain humidity levels in your home at a healthy 30% to 40%. However, any leaks from open doors and windows, as well as faulty or deteriorating caulking, can cause a spike in your RH.
Waterproof Everything
Leakages, whether from your plumbing, roof or thermal envelope, are never a good sign. Have a professional conduct a full inspection of your home to determine possible problem areas.
Use a Dehumidifier
Retrofitting your air conditioning system with a dehumidifier/humidifier is the best way to keep your RH under control. Consider installing a humidistat as well so you can monitor your humidity more closely
Change the Filters
Air conditioning and furnace filters must be cleaned or changed out at least once every 30 days. You could probably stretch it out to 90 days, but don't go longer than that without cleaning or replacing your filters.
Increase Air Circulation
Use ceiling fans to increase the air circulating in your rooms. Make sure it's rotating in the right direction for the season: clockwise for warming in the winter and counter-clockwise for cooling in the summer.
Ventilate Your Kitchen, Bathroom and Attic
Certain areas of your home are notorious for retaining large amounts of humidity: the kitchen, bathrooms and attic. Install an exhaust fan in these places to help channel vapor-heavy air out of your home.
This summer, keep your home safe and comfortable with OK Heating. We're the number one trusted HVAC specialists in the area. Give us a call at (925) 337-8319 or fill out our online contact form to schedule a service appointment today.